Lascar EL-WiFi-T+ High Accuracy WiFi Temperature Data Logger
This high accuracy WiFi-enabled data logger can remotely monitor an environment over a -20 to +60°C (-4 to +140°­­F) measurement range. Data is uploaded periodically using a standard WiFi network to the EasyLog Cloud or a single host PC.
EasyLog Cloud gives access to each data logger, and data collected from any internet-enabled device. Change data logger settings remotely, receive email alerts of alarm conditions, link sensors from multiple sites into one account and assign multiple user privileges.
Click here for help and troubleshooting using the software
The device will store data internally if it loses WiFi connection and automatically uploads it to the Cloud once reconnected.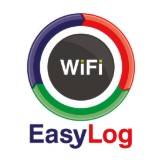 Use the EasyLog Cloud Apps for Android and Apple to easily setup your device and access your data anytime, anywhere.
The EL-WiFi-T+ is suitable for a wide variety of applications. These include:
Building and Site Monitoring
Housing & Business Premises
Veterinary
| | |
| --- | --- |
| Model | EL-WiFi-T+ |
| Type | High Accuracy WiFi Temperature Data Logger |
| Accuracy | ±0.1°C / ±0.2°F |
| Readings | Unlimited |
| Logging Interval | User selectable between 10 seconds and 12 hours |
| Battery | Rechargeable Battery / 6 Months Battery Life / Mains Powered Option |
| Temperature Range | Measurement range: 20 to +60°C /( -4 to +140°­F) |
EasyLog Cloud Promotional Video
Subscribe to our YouTube channel: https://www.youtube.com/channel/UCnPPNTtodIDopvuiMXhKOGQ Download our Data Logger catalogue for free: https://www.lascarelectronics.com/brochures/ Facebook: www.facebook.com/lascarelectronics Twitter: http://twitter.com/lascarlogVisit https://www.easylogcloud.com/ to find out more.EasyLog Cloud. Automate, protect and store your temperature and humidity data - from simple applications with just a few measuring points, to corporate solutions with hundreds of sensors around the globe.Use an existing wifi network. So, no vast infrastructure cost. No huge monthly fees. And no locked-in contracts.Easily access and manage your monitoring system from anywhere in the world, 24-7 using a smartphone, tablet, PC or any internet-enabled device.Powerful alarm functions give instant notifications of temperature or humidity incursions or sensor issues such as low battery or loss of WiFi. Email and SMS alarms can be sent to one or multiple people immediately or escalated as alarms become more urgent.EasyLog Cloud's robust reporting interface captures realtime and historical data from all sensors at any time, with the ability to compare data from multiple sensors in multiple locations.The net result is peace of mind. The assurance that you are meeting regulatory requirements with secure, long term, monitoring records and detailed audit trails.The EasyLog CloudSecure. Accessible. Anytime. Anywhere.
---
---