Labfacility News
Fast Response Mineral Insulated Thermocouples
Posted on 27-09-2021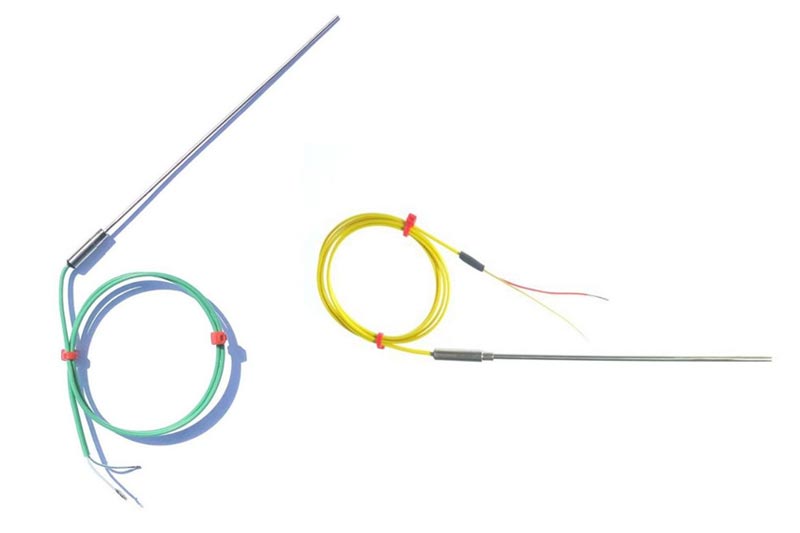 A comprehensive range of 0.25mm, 0.5mm and 0.75mm Fast Response Mineral Insulated Thermocouples in various styles are now available to buy on line with short lead times and worldwide shipping. 0.81mm versions are also available using our unique custom sensor configurator.

Click here to see the IEC range

Click here to see the ANSI range
New Products Available to Buy Online
Posted on 27-09-2021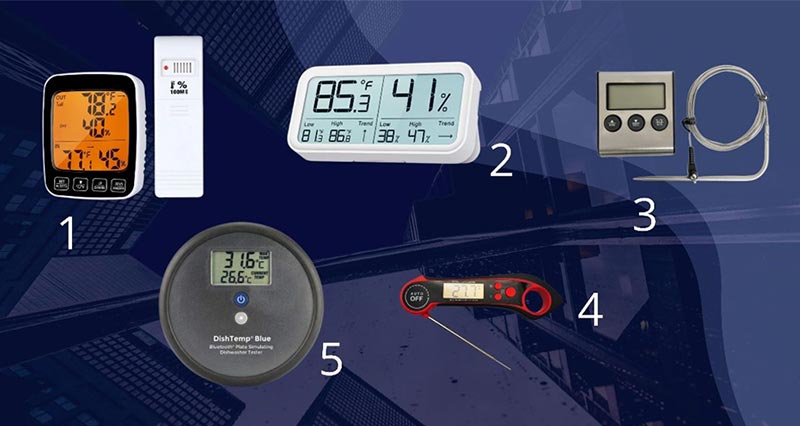 We are constantly expanding our product offering online and have added a selection of temperature instrumentation and expanded our range of temperature sensors.
See below for details and visit our 'New & Featured Products' page to see the latest updates.
1. Wireless Indoor / Outdoor Thermometer Hygrometer with colour display
2. Digital Household Thermometer Hygrometer
3. Digital Cooking Thermometer with Timer / Alarm / Magnet
4. Digital Folding Probe Thermometer
5. DishTemp Bluetooth Dishwasher Thermometer
CHEMUK Exhibition
Posted on 15-09-2021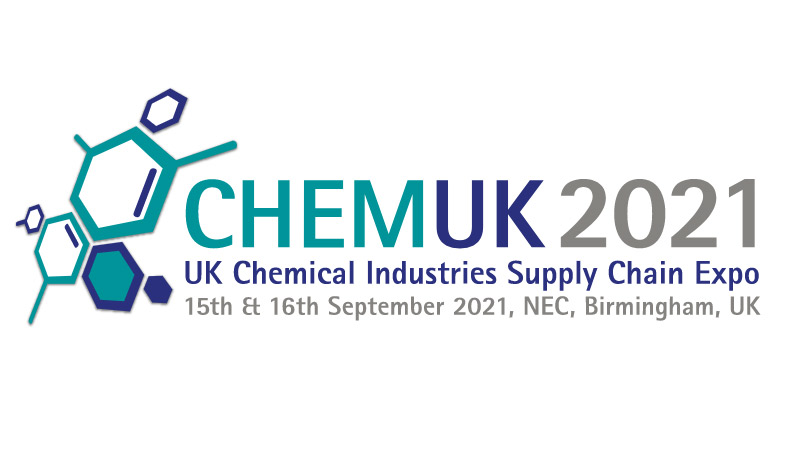 Our stand is set up at CHEMUK 2021, please come and see a range of our products and register your interest on stand D26.
CHEMUK - The UK's Chemical Industries Supply Chain Expo & Open Conference - NEC, Birmingham. 15th & 16th September 2021
More new products now available to buy online
Posted on 01-09-2021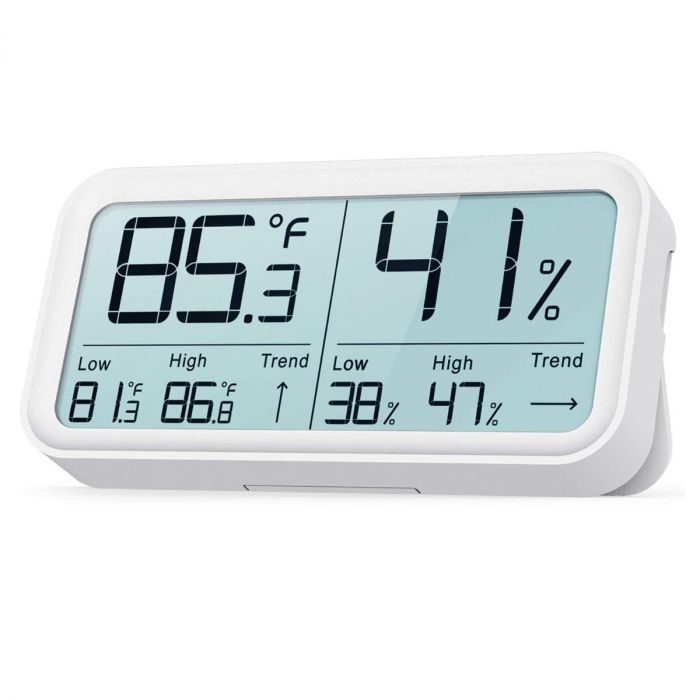 4 new products added to our website in the last few weeks including a digital hygrometer, digital folding food probe, new cooking thermometer and the Bluetooth version of the popular Dishtemp dishwasher thermometer. All available to order now for worldwide shipping. Visit our 'New & Featured Products' page to see the latest additions.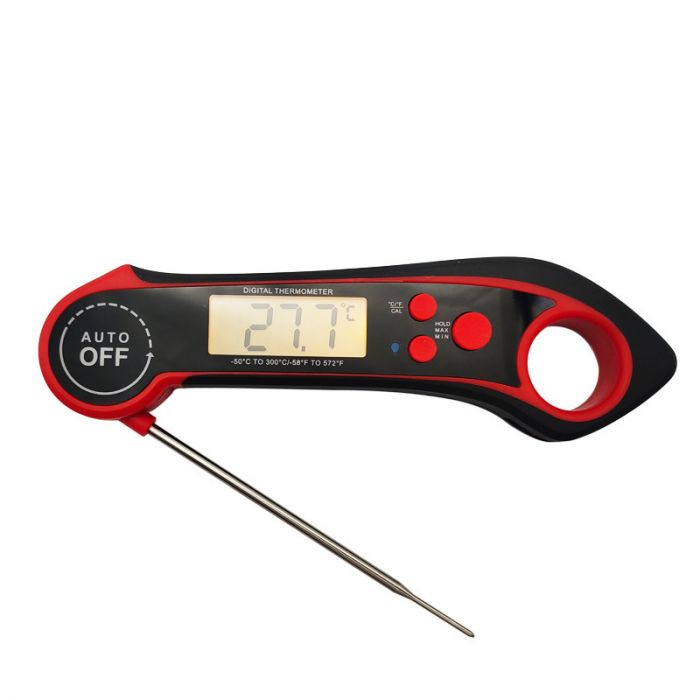 Custom Sensors Made to Order for Worldwide Shipping
Posted on 04-08-2021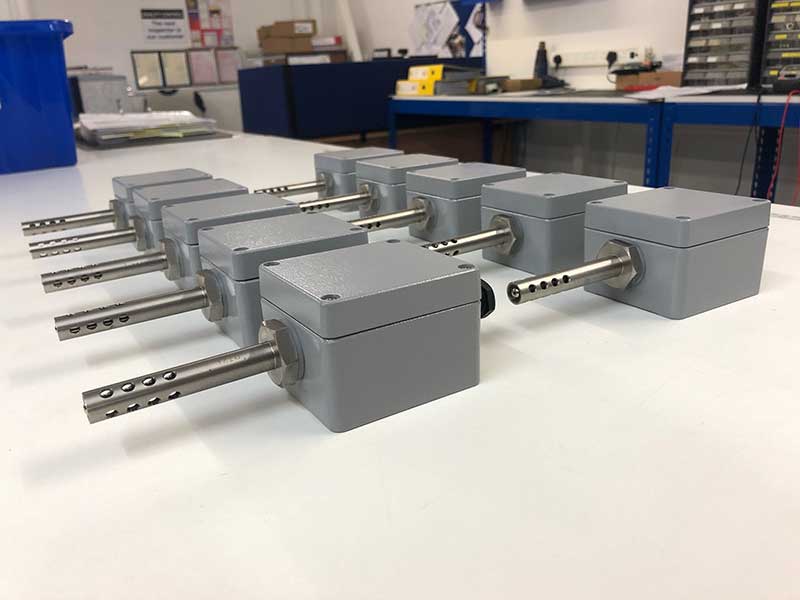 Outdoor / Cold Store Temperature Sensors with PT100 transmitter, quantity: 20 for shipping to the USA.
We manufacture custom made temperature sensors to your specific requirements - submit your specifications using our unique online senor builder form and you will be contacted by our sales team.
Fast Response Mineral Insulated Thermocouples IEC & ANSI
Posted on 01-07-2021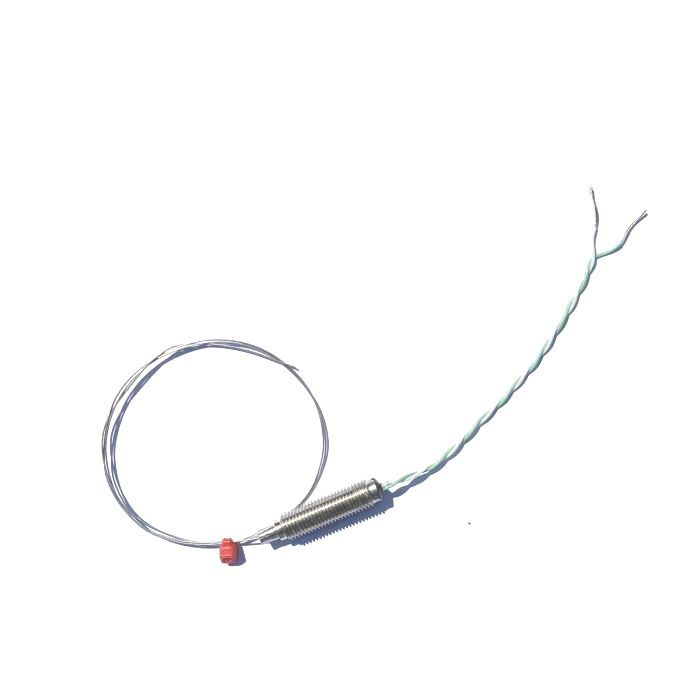 A comprehensive range of 0.25mm, 0.5mm and 0.75mm Fast Response Mineral Insulated Thermocouples in various styles are now available to buy on line with short lead times and worldwide shipping. 0.81mm versions are also available using our unique custom sensor configurator.
Click here to see the IEC range
Click here to see the ANSI range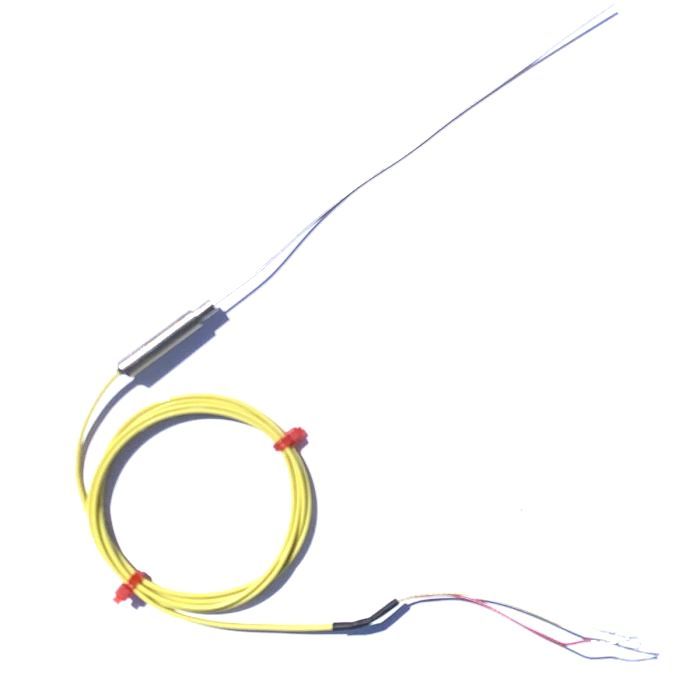 New and Featured Items
Posted on 02-06-2021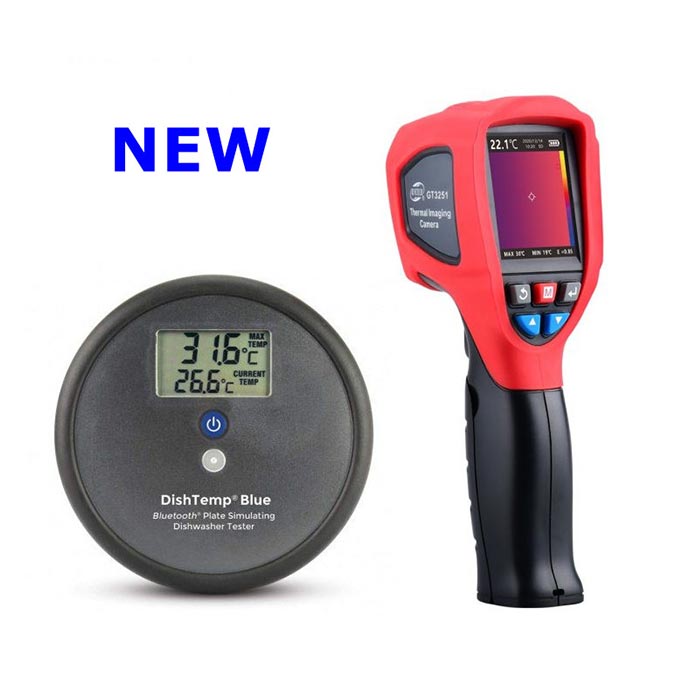 Don't forget to visit our 'New and Featured Products' page regularly to see new additions to our store and any promotions we are running.
Two brand new products loaded this week including the Bluetooth Dishwasher Thermometer and the Infrared Thermal Imager.
Catering Kit Product Bundle
Posted on 04-05-2021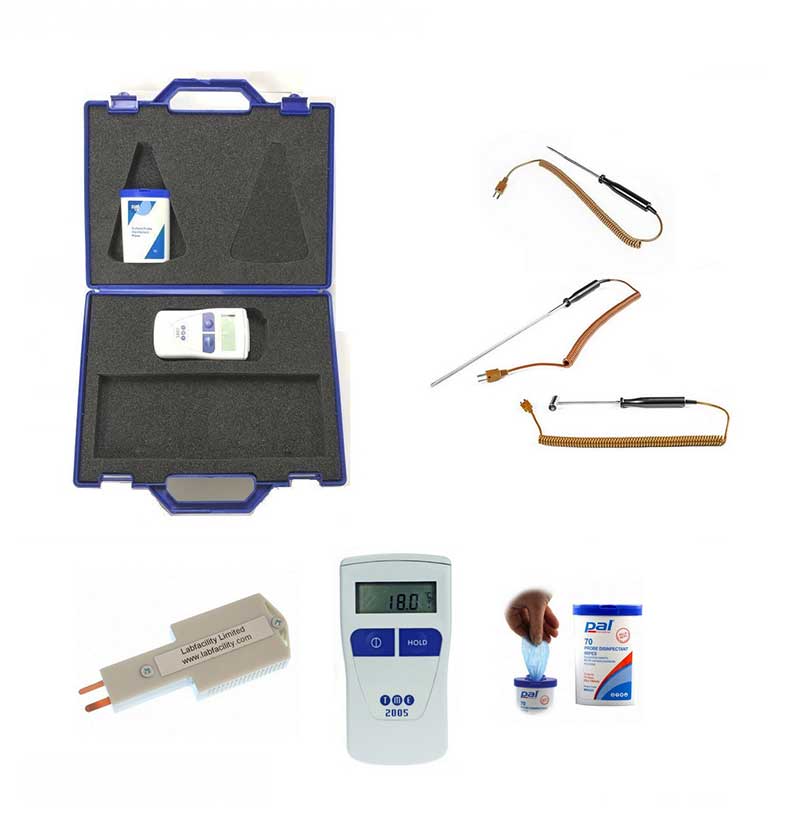 Catering Kit with High Accuracy Type T Thermometer and choice of Thermocouple Type T Calibrator / calibration checker plus a choice of IEC Type T probes.
Choose from stainless steel penetration probes, flat food / between pack probe and moving air probe.
It's Our 50th Birthday Today!
Posted on 21-04-2021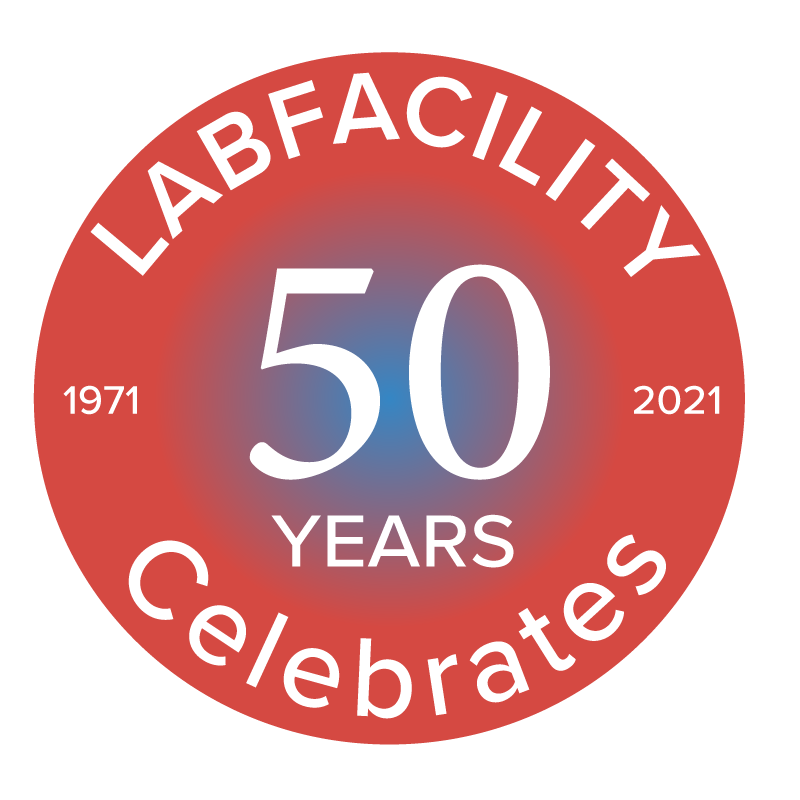 Labfacility - UK's leading Temperature Sensor Manufacturer - It's our 50th Birthday today.
A HUGE thank you to all our Suppliers, Customers & Staff past and present, who have made this possible!
Best wishes, Martin, Jim and Barbara Riddett.
#labfacility
Check your Water Supply with our Legionella Kit
Posted on 06-04-2021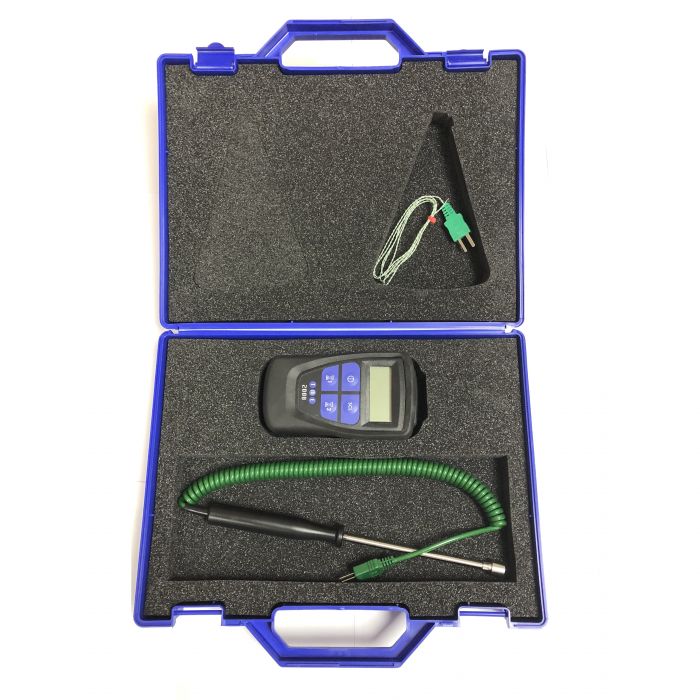 Re-opening your business?
For complete peace of mind, check your Water Supply immediately with our Legionella Kit, available from stock now!
The kit contains the Legionella Pro Kit with Integral Timer Thermometer, Probe and Moulded-on Thermocouple.
Optional calibration available too, just add to your order online.
More details
Fine Wire Versatile Exposed Junction Thermocouples IEC and ANSI
Posted on 19-03-2021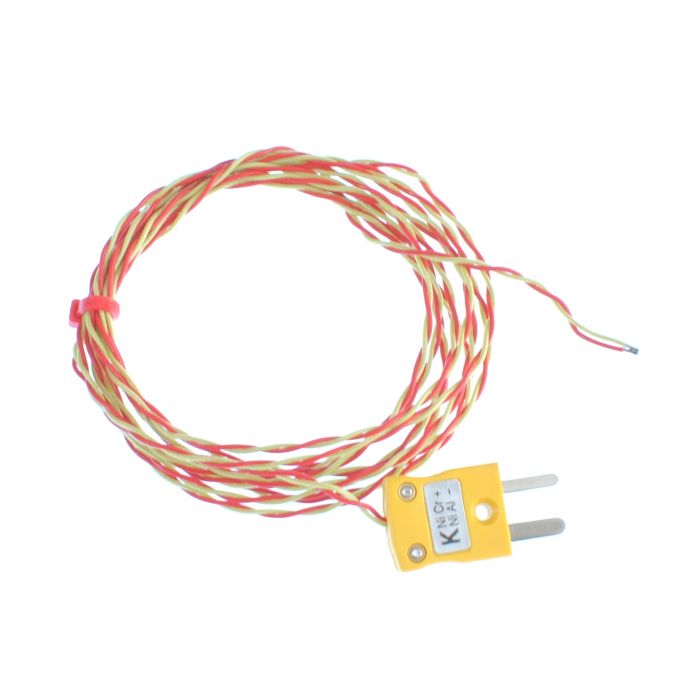 An exposed junction thermocouple is the simplest form of thermocouple. It consists of two pieces of thermocouple wire joined together with a welded bead. Since they can be made very small, an exposed junction thermocouple can provide a very fast response time. Labfacility offer PFA, PTFE and glass fibre cables with various terminations such as a moulded on miniature plug or bare wire tails.
Click here to view the IEC range
Click here to view the ANSI range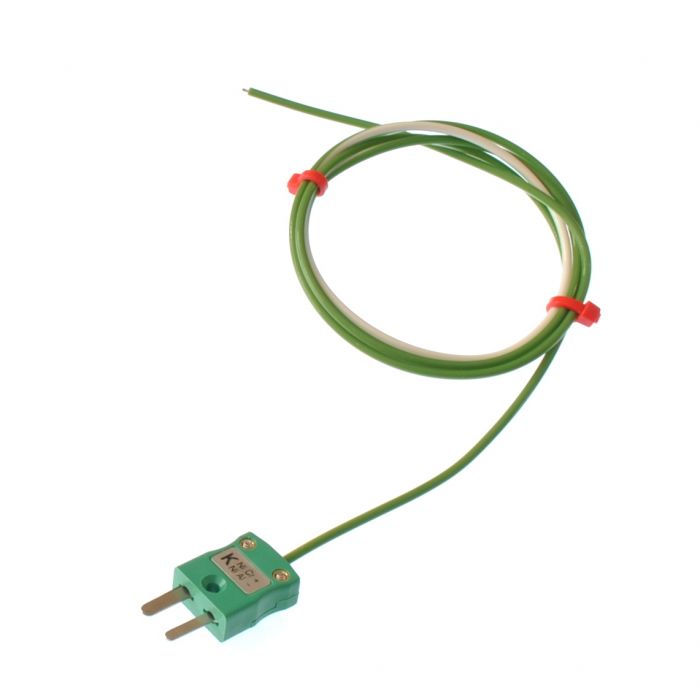 Save 5% Online
Posted on 23-02-2021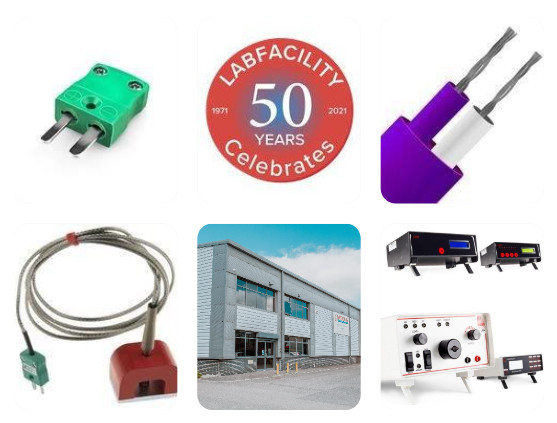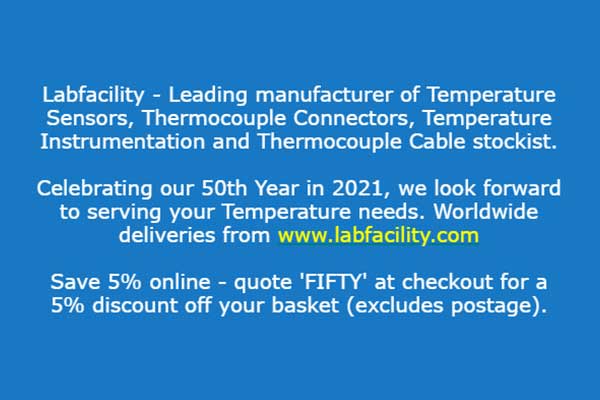 Labfacility 50 Year Timeline
Posted on 01-02-2021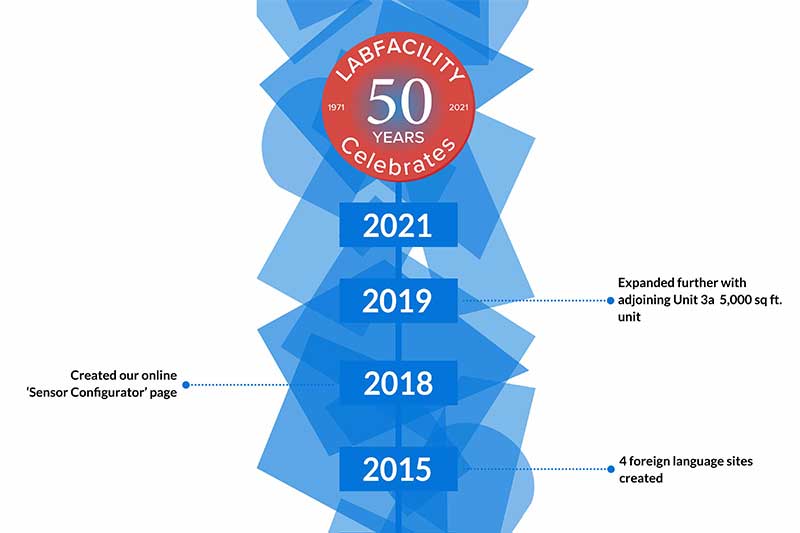 As part of our 50th Year Celebrations, during 2021 we are publishing a series of articles detailing how the company has evolved and grown over the years.
Please see our company timeline showing the main events since 1971 to the present day and visit our dedicated 50th Year page to see more articles along with our celebration video presentation.
Snow Disruption
Posted on 14-01-2021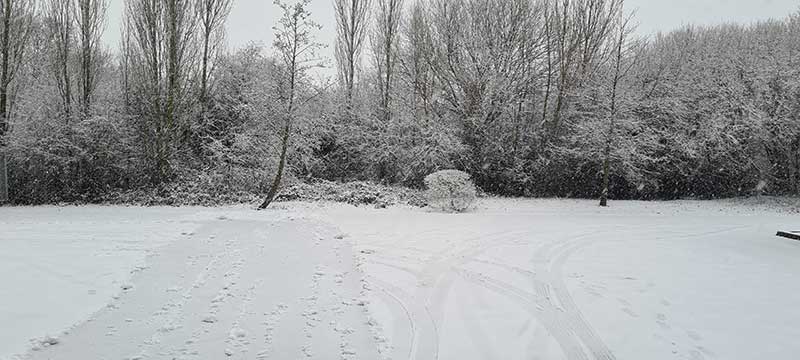 Due to sudden heavy snowfall and ice, our Dinnington site has had to close for safety reasons. Shipments will be affected for a few days but we hope to be back up and running as soon as possible.
Operational Update for Coronavirus COVID 19 & Labfacility
Posted on 06-01-2021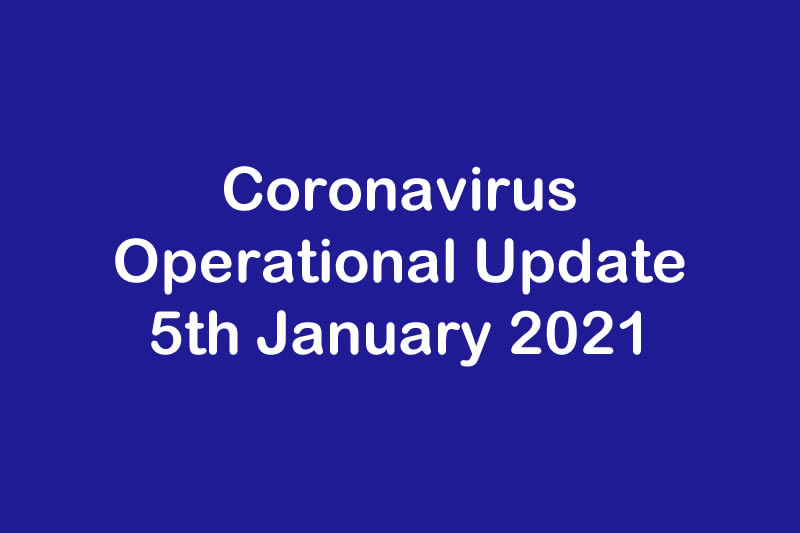 Labfacility are the UK's leading manufacturer of Temperature Sensors, Thermocouple Connectors and associated Temperature Instrumentation and stockists of Thermocouple Cables. We are open for business across all aspects of our products and services for our customers. All employees, contractors and suppliers are operating within hands, face and space guidelines allowing us to process enquiries and fulfil orders.
We are available to process any requests so please contact us for more information.
Lascar EL-USB-ULT-LCD+ High accuracy USB Data Logger with LCD and Ultra-Low Cryogenic Temperature Probe
Posted on 04-01-2021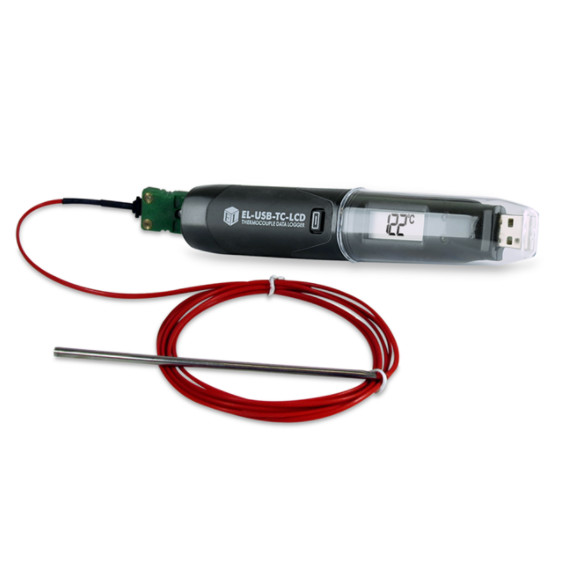 High-accuracy ultra-low temperature data logger for monitoring vaccines in cryogenic dry ice storage.
This high-accuracy ultra-low temperature data logger is designed for monitoring vaccines in cryogenic dry ice storage. The measurement range is -100 to +100°C (-148 to +212°F) using the probe supplied with the logger.
The device can record over 32,000 readings and the on-board display can cycle between the current, minimum and maximum temperature readings at the touch of a button.
Flashing lights alert users to any temperature excursions.
The product is supplied with a ½ AA battery, the probe (300mm probe on a 2m long cable) and a mounting bracket.
Labfacility & Farnell – Worldwide Distributor
Posted on 08-12-2020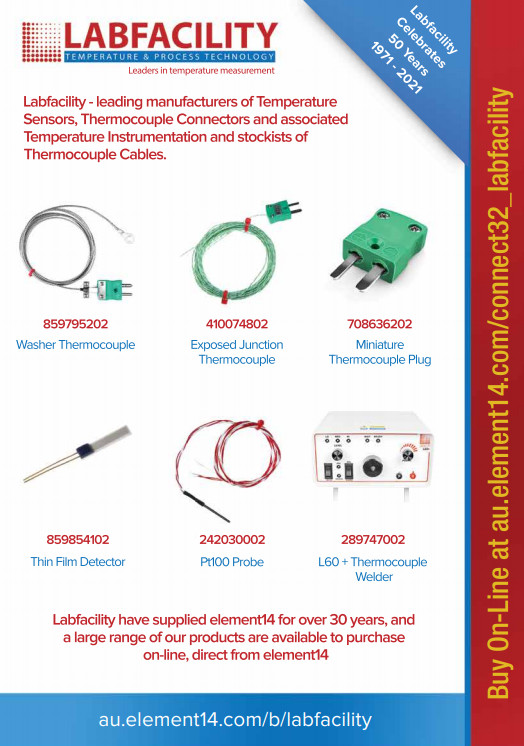 Labfacility are proud to publish our advert within the Farnell ANZ ( Australia and New Zealand ) marketplace – new issue just launched!
This further promotes a strong relationship with our key Worldwide distributor, Farnell, over the last 35+ years. More details can be found here and see our full page advert on page 31 of the Element 14 Connect digital issue.
Labfacility 50th Anniversary Celebration
Posted on 02-12-2020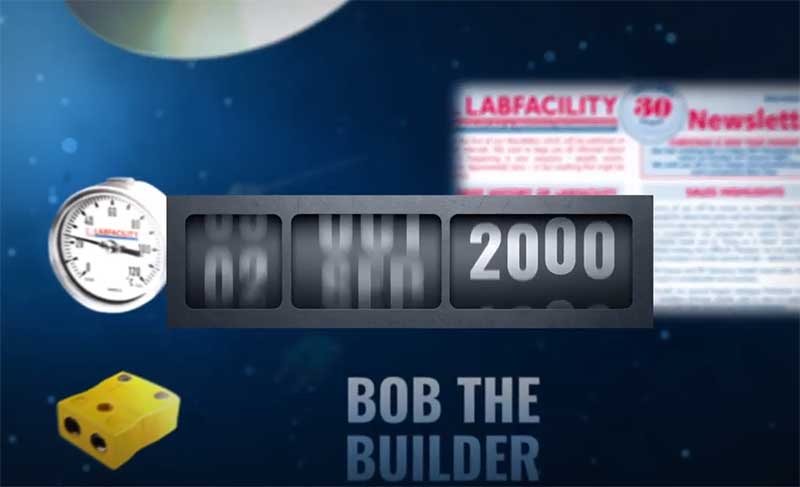 Labfacility are proud to announce that in 2021 we will be celebrating our 50th birthday.
We want to say a big thank you to everyone who has made this 50th year anniversary possible. #50thanniversary #labfacility
Lascar Data Loggers
Posted on 04-11-2020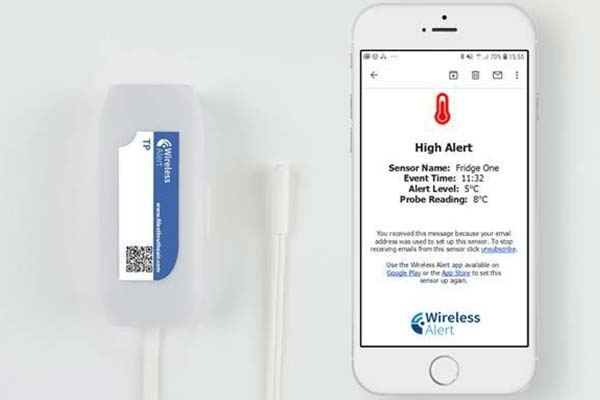 Wireless Alert TP Temperature monitor with email alerts - Low cost, simple and accurate - Wireless Alert TP measures temperatures between -40°C (-40°F) and 125°C (257°F). It will notify the user via email whenever temperature breaches user-set limits, and when the temperature returns to within those limits. Setup couldn't be easier. Simply follow the step-by-step guide in the free Wireless Alert mobile app (available on Google Play and on the App Store).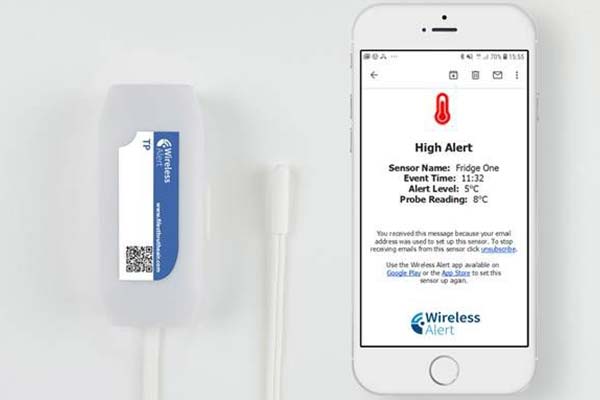 A selection of 11 USB Data Loggers including variants of the EL-USB-1, EL-USB-2 and EL-USB-TC - Ideal for use in the healthcare industry where guidelines state that any area that stores drugs must have temperature records.
Easy to set up and download data by plugging these units into a PC's USB port and using the free EasyLog software provided. Data can then be graphed, printed and exported to other applications for detailed analysis.
SIKA Hydraulic & Pneumatic Hand Pumps & Pump Kits
Posted on 01-10-2020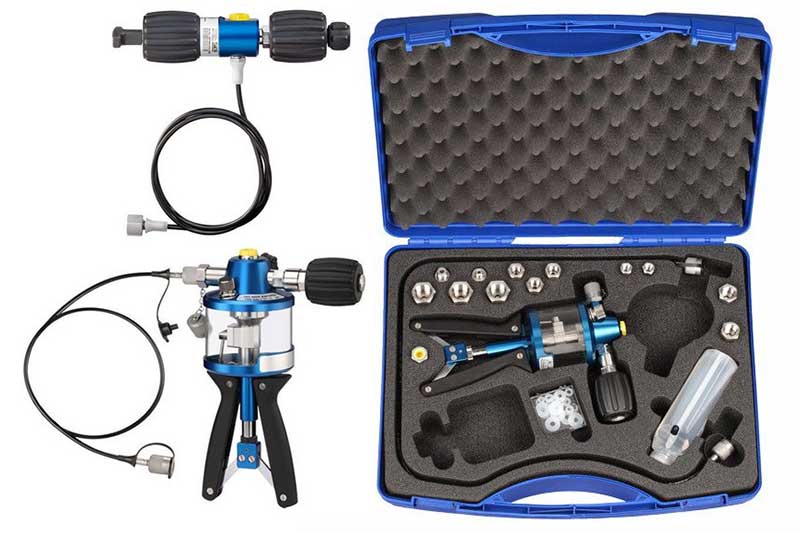 SIKA pumps now available to buy online. For testing, adjustment and calibration of all types of pressure gauges. From the basic pneumatic model (4 bar max) to the hydraulic version (1000 bar max).
Each pump also available as a kit in a carrying case with a foam-rubber insert.
Sika Pumps – more information
Pressure Gauges – more information